I've never been one to get down with conformity. I never understood why everyone always wanted to "fit in". While growing up, the kids I saw desiring to "fit in", just seemed miserable. They seemed as if they weren't being themselves, or who they really wanted to be…it was their "representative" just trying to be like to cool kids. I've always been one to live life how I wanted, regardless of the popular opinion; Unbeknownst to me, I became one of "the cool kids." I didn't understand this initially and wondered how this was my experience. Later, I realized it was simply me being unapologetically me! Now as a new mom I continue to be me, and true to form, unapologetic.
I parent my child much like how I grew up, and my personality style continues to influence my decisions. I've coined it "unapologetic parenting." So, what does this mean you ask…well, how I see it, regardless of "popular mom opinions," it is important to find that inner peace that allows you to know and do what is best for YOUR child. There is no need to compare milestones that your friends or neighbor's children are achieving. You waste energy when you judge other moms about what they may or may not be doing in THEIR homes. There may be times where self-doubt creeps in, but know that there is no blueprint – and you are doing the best you can with what you know and have right now!  
As a new mom, you might often experience others eager to share unsolicited advice on how you should be raising your children. Grandparents may want to chime in and tell you how it was for them back in the day. Other moms love sharing the latest, must follow, parenting tips. Even people without kids chime in on how to be a better parent. It can be overwhelming to take in the "advice" from so many sources. And on my new journey, I've made it a point to remind myself – and I will reiterate for you here – there simply is no blueprint! There is NO right or wrong way to raise your child.
There are many tools available to guide you on your parenting journey, but with all things considered, it will remain YOUR decision on what's best.
Here are a few tools I have found helpful for nurturing the development of my family:
Edutainment:

For my little one, one of his favorite shows is Bino + Fino. It's an African cartoon that teaches children about Africa. It also is available in various languages. I play Bino + Fino in Igbo as it is important to me that he learns his father's native language. 

Baby Fitness:

Mommy + Me yoga has been great for quality bonding time with my little one and also socializing him. Outside of mommy and me fitness, I am sure to use my little one as a body weight with my at home workout routine.

Mommy Time:

It's important to make time for myself and when I do, I keep it simple by chilling in my room watching whatever is trending on Netflix or diving into a good book on audible. I like to listen on 1.5x speed to get through books faster and maximize my time.

Parents & Lovers:

Date night is Tuesday night! No matter what! We find a sitter and do whatever it is we want! Be it staying in the house and watching Westworld from start to finish or going on an expensive date to Popeyes and pigging out! My husband and I make sure that there is time for us to continue to grow with each other and further learn who we are and how we function together.
Parenting unapologetically will give you: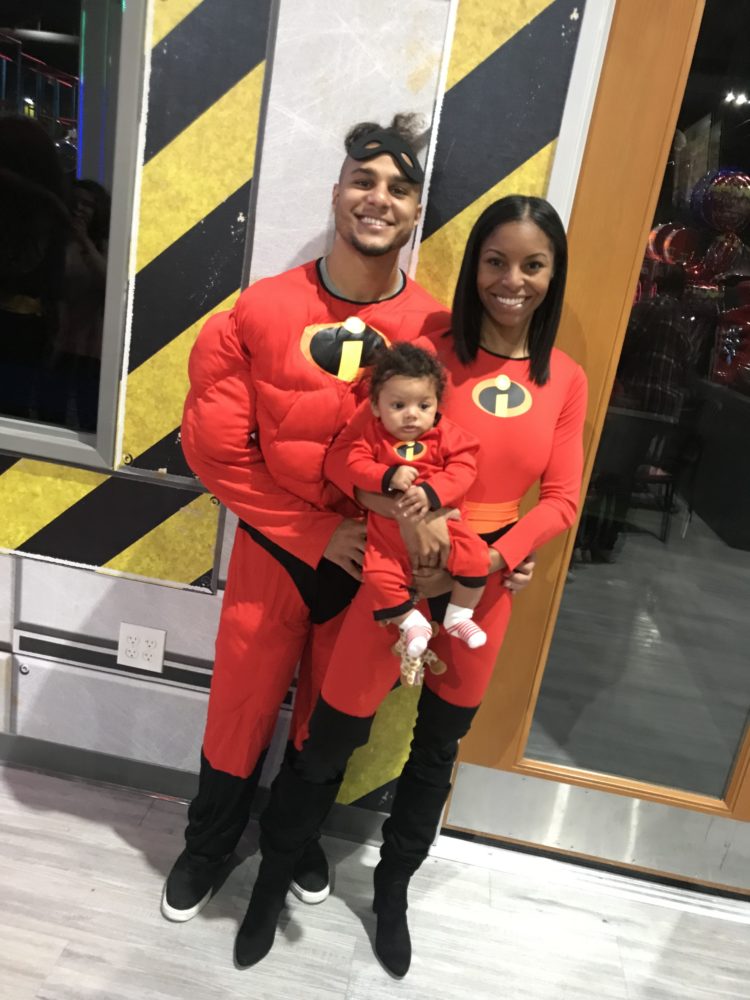 the ability to relax, reflect, and rejoice on the small wins that happen for you as a parent every day.

the ability to truly enjoy all of the baby steps – pun intended. It's all the baby steps in your child's life that matter most. Try to avoid letting the trivial things pass you by because you're so consumed with "doing parenting right." Be unapologetically YOU.
I understand that parenting unapologetically may seem a little strange. How can you be so confident in understanding that what you are doing is best for your little one?  Here are a few steps my family adopted to embrace unapologetic parenting:
We consider if the advice of others adds to or takes away from what we are currently doing. We assess if it aligns with our moral ethos. If so, we adopt or incorporate it into our lives. If it doesn't we move on – unapologetically. 

Through self-reflection and open lines of communication, we are confident in ourselves. We understand who we are as individuals which makes parenting that much more easier.
Of course, these are just things I've found helpful to relax, reflect and rejoice along this unapologetic parenting journey, but my hope is that you are encouraged to do what makes sense for you! Give it go and let me know what you try, what works, and what you're tossing out with the next baby diaper!
This article was featured on 'The Shift'.
For more articles like this form various people in different walks of life subscribe to:
bit.ly/theSHIFTmobilemag