Growing up my fashion sense was my mom. She dress me. I guess I was pretty easy-going as a kid when it came to clothes. As long as I had some on I was good to go.
As I got older I "grew" into my own "fashion" style or lack there of. Never really cared to much about names brands and matching (still don't).. I like the way I feel in clothes.. that's pretty much how I determine what I want to wear or I do that… I want to wear this shirt with this pair of pants things ( with that route it normally involves a lot of colors ). I guess there really is no specific science I use to get dresses. I just put on what I feel like and some how it turns out alright.. or eclectic enough to where it looks nice… Some comments on my outfit today " you look like A$AP Rocky " " you look like you do karate" "If we Googled Jet Lee he would have that same outfit on .. a button up.. some tight pants and those same shoes "… lol all great jokes by friends.. I'm sure there are going to be more to come….
I guess with the braids and all I did feel a little androgynous.. I haven't rocked them since ummmmm high school ? when I was going through my tomboy phase of life.. lol pullin…My how I have grown ….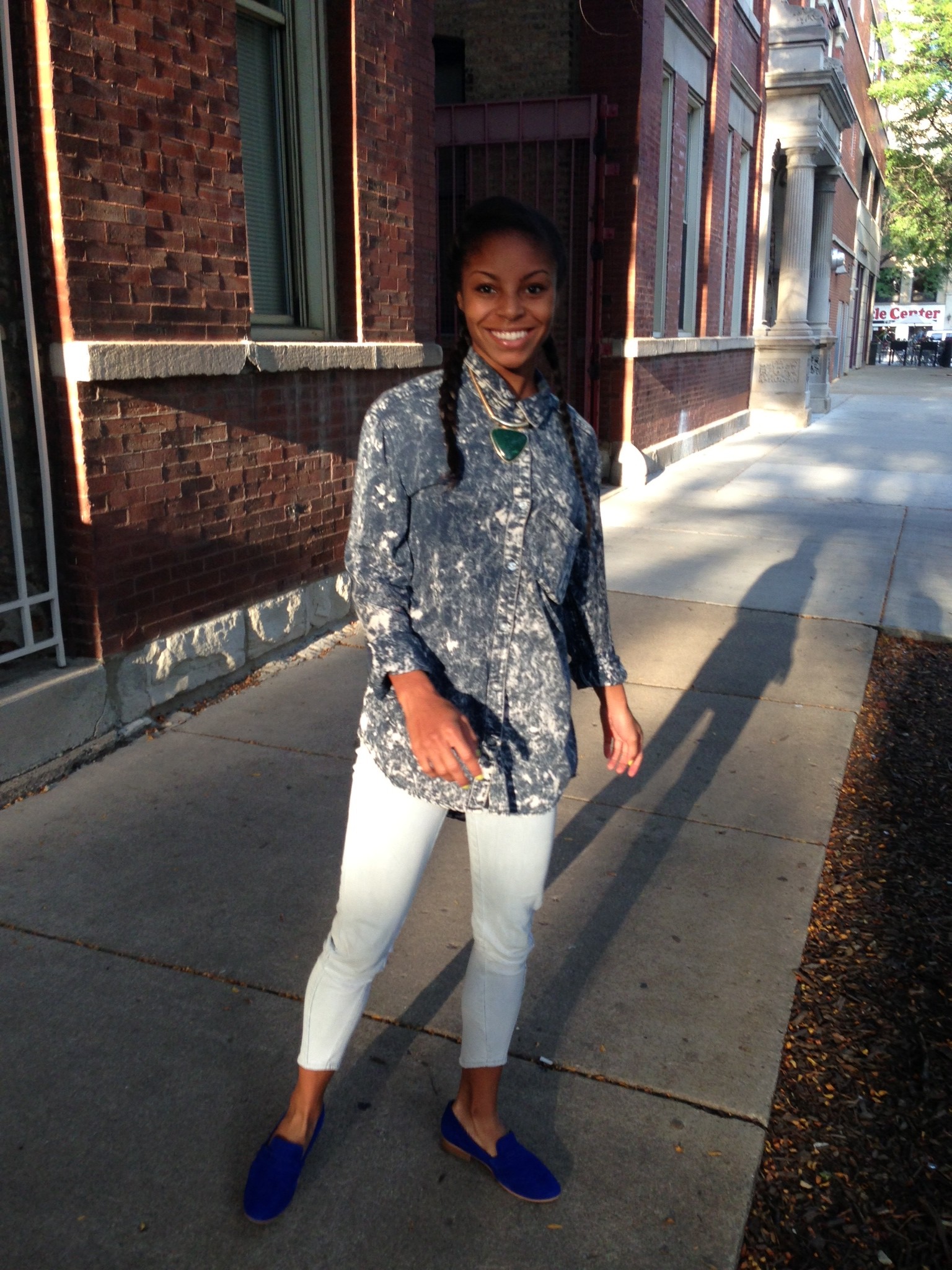 Anyways I feel like with fashion people get mixed up in rocking names brands and there's nothing wrong with that. Sometimes I think to myself .. Is that name brand walking around with a Sirena Shirt on ? probably not.. but one day.. muahahahaha.. I like name brands too. I guess I'm just to lazy to actively seek them out. Unless they are on sale ! I love fashion finds ! Most of the things I have are a fashion find under $20 .. Those are perfect finds for me especially since I'm almost never up to date on whats trending.. The only time I'll be up to date on whats trending is when I'm trending..
So I guess to end this post I'll say become a trend.. then you won't have to worry about whats trending…