Ok. So I have been on an hiatus from my blog..
Im sure if it had feelings it would probably feel neglected..
An quite frankly it was lol and for good reason !
I celebrated Christmas.. A birthday.. and a Trip to New Orleans, during this time of neglect.
We'll skip over christmas and the birthday and hop straight into the New Orleans trip.. (*take note my bday was amazing)
All I wanted to do for my birthday was not to not be in Cali.. no matter what…So everyday up until my birthday I was searching for flights.. either New Orleans or Miami.. I was extremely depressed (not really but I was down.. not the usual happy go lucky I normally am). Mainly because I thought I was going to be stuck in Cali. Not that Cali is a bad place to be stuck in but because I didn't want to be here for another bday or new years.. and vegas was not an option..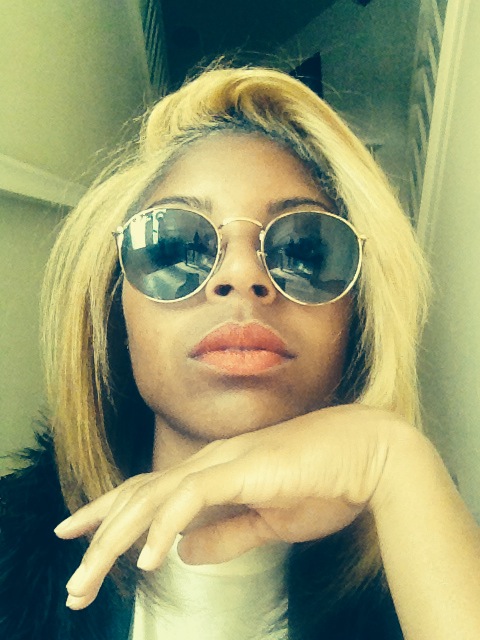 Every christmas my friends come over and bring in my bday. Normally I know what I want to do but this time I honestly had no cares in the world as to what I did on my bday or bringing it in. I spent all christmas day literally in my pj's, head wrap and glasses. It was amazing !
Midnight struck and my friends and family all sang happy birthday (no presents were given *insert laughing emoji with tears) and danced and frolicked around while I sat there and listened rather unenthusiastically. I said thank you to them all and then we continued to play this game called pickle (not really sure if thats the name of the game) which we did not understand the rules to but somehow there was still a winner in the end.
Everyone left and I went to sleep.
The end.
lol Just kidding..
The next morning I woke up and checked flight prices.. for some strange reason its said $45 to New Orleans….. 0_O I booked it lol The final total was $400 but every other flight said $1000 so I said *fck it and bought the flight…
Sidenote: come to find out later if I would have waited 2 hours to buy my flight it would have been round trip $90 .. you see this was the day everybody was buying those cheap flights…. *blank stare fml
Now I was happy and back to my normal me. Called the fam in New Orleans and let them know I was flying solo. Hit up a few other friends who randomly ended up being out there too and let them know "hey girl Im on my way" (sadly I never ended up hanging out with them. I feel like had I intentionally gone there and specifically stayed with them we would have hung out but since I was already on a solo mission it didn't happen…next time)
Friends got word I booked a flight to New Orleans and started to look for cheap tickets.. One found one and then there were two !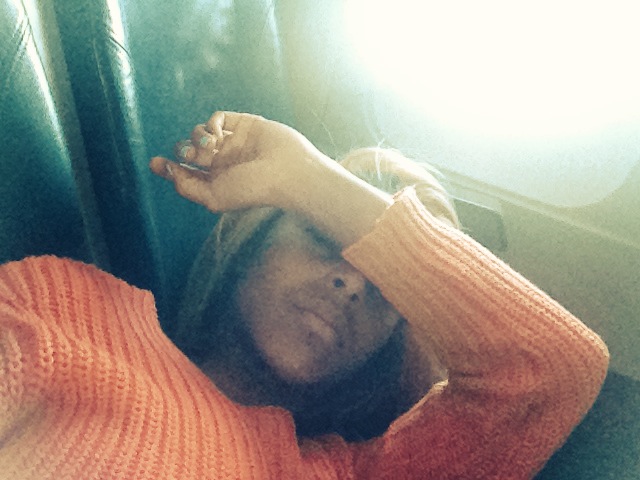 My flight there was horrible. Not because the pilot didn't know how to fly but because I was sick..
On the way down I swear my nose was going to explode or bleed out.. I had never felt that before.
By the time we landed that pain had gone and I was just left with a runny nose.. So glad I didn't get a nose bleed.
Cousin swooped me up and we went straight to the mall..
Ok. So when you travel to another city you kinda shop first right lol ..
Well this mall compared to Cali mall was .. how do I say this politely.. Not of my taste.. And I'm no fashion guru… I just accidentally dress nice on occasion.
We leave the mall and go straight to the hotel where the homie is waiting for us !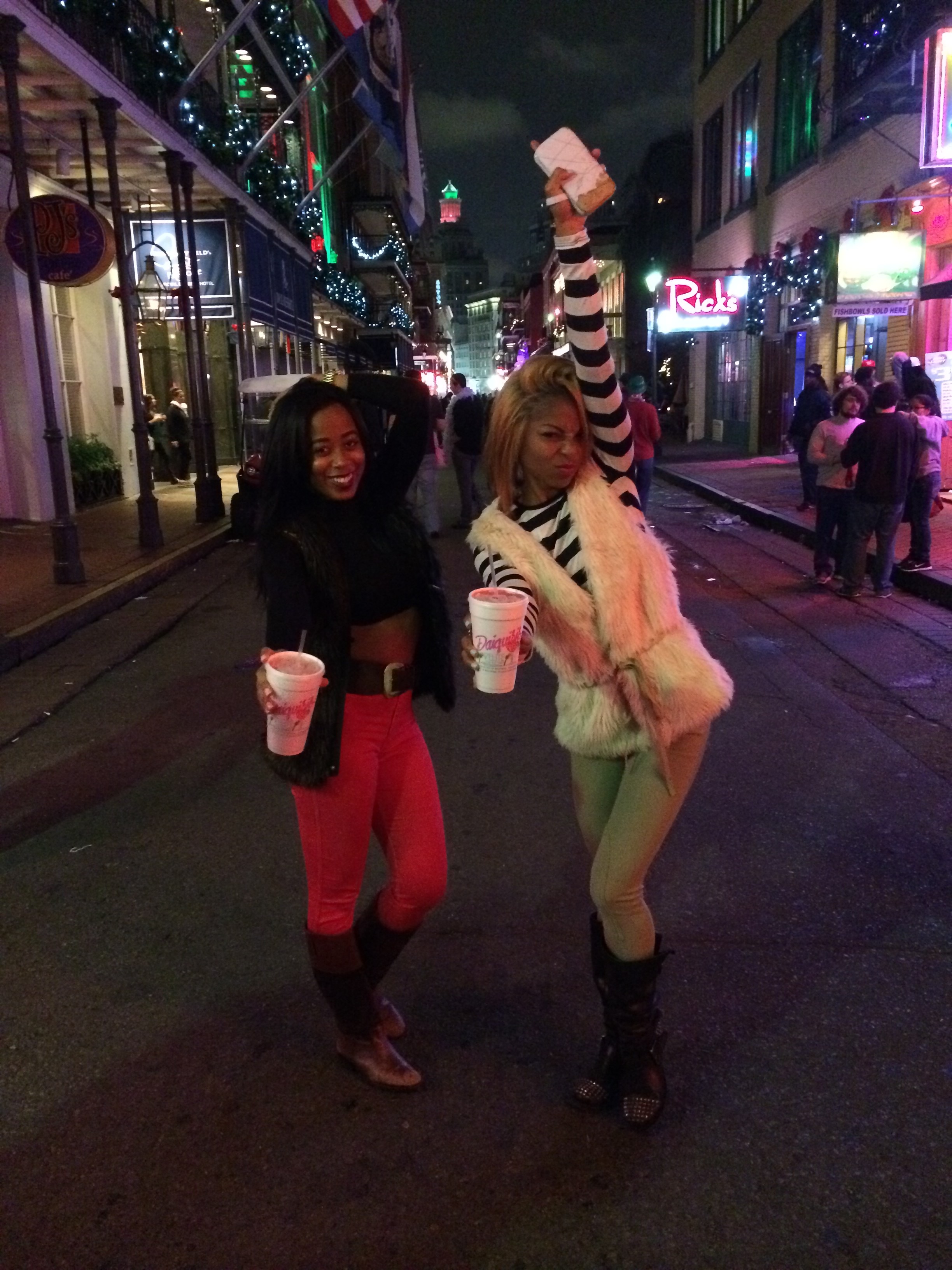 Boy did we luck out on this hotel.. 1 block from Canal and 1 block from Bourbon. It was perfect !
The room was nice and the people were awesome. There's nothing like southern hospitality until you experience it yourself. It's real ! lol
Newaysssss…. we got changed and headed out to bourbon where we got grenades and walk down the street dancing, singing , cold and "wet".. It was like some awkward cold misty rain going on where you didn't really need an umbrella but you did.. strange.. Karaoke bars filled the streets along with drunken adults screaming and running. People dancing awkwardly and policemen on horses taken pics with non-locals…
*Sidenote: Those are not grenades pictured to the right….—->>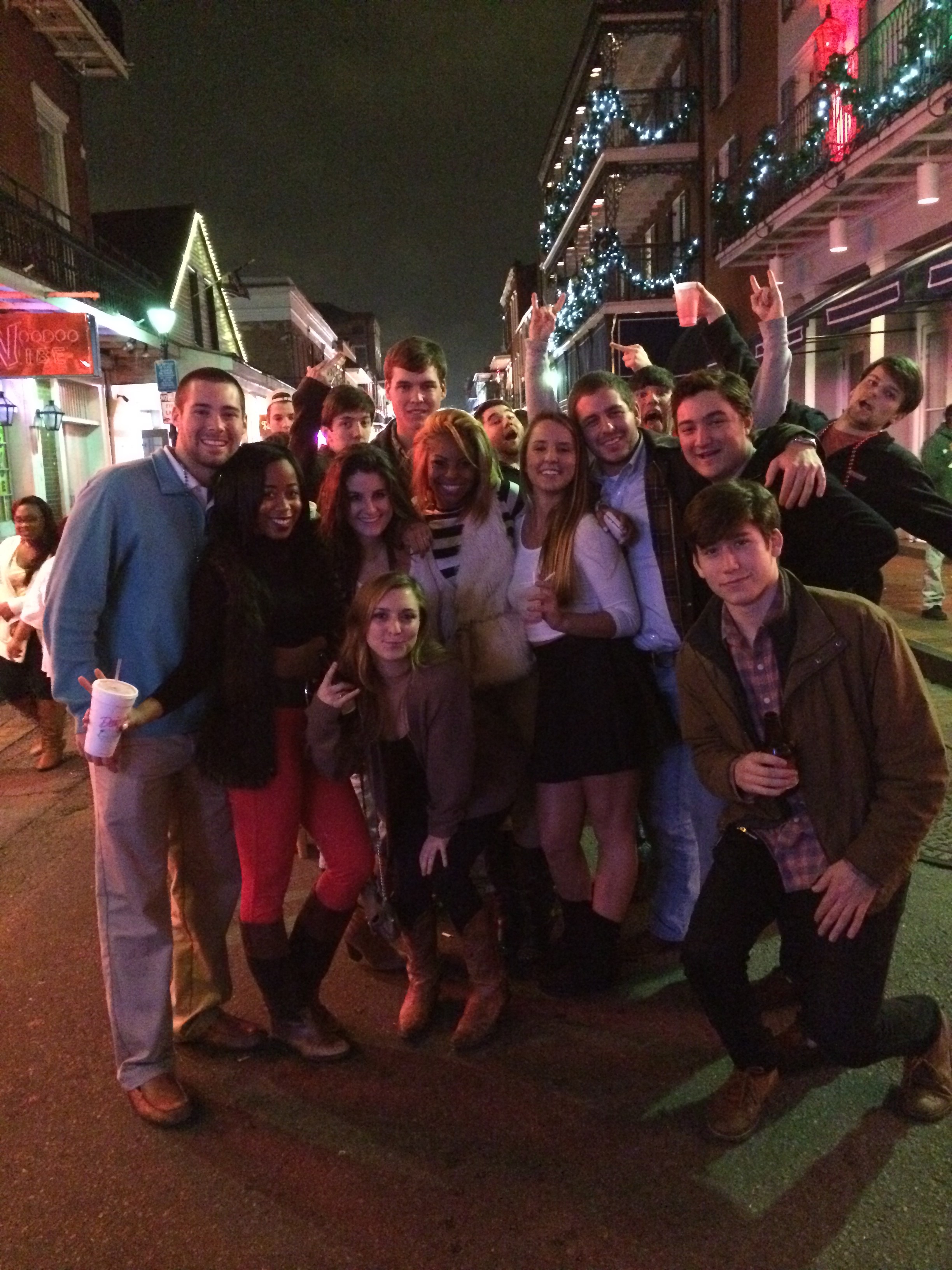 Bourbon was exactly what it is described to be. Just a bunch of fun chaotic non-sense going on…