A day in the Life….
[youtube http://www.youtube.com/watch?v=psWb7UoZKLY]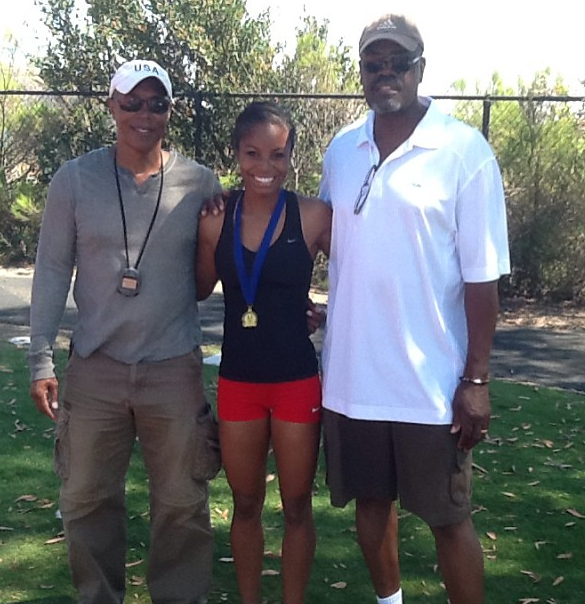 Some of you may noticed I kinda upped my video skills just a tad bit…. I'm learning lol !
This was an amazingly fun day! Yaasssss I know I am a few days late posting this ! But I did so there !
One year ago from this date I ran in this same meet and got smoked out of the blocks ! Yes .. Smoked.. Let in the dust.. I was looking at all types of backs (not really but so you get the point).. Yes it was Olympic year so all the greats of course came out…
This year I was the Great ! and it felt Great ! I never thought I would be in the position of talks of overseas.. agents.. sports deals and everything else that comes with pursuing a professional track career. In one years time I have come full circle as an athlete with an entirely different outlook on life and pursuing an athletic career. it's not easy, its hard work … you may think your going to run the best race of the season, be super pumped and ready and you run horrible.. or you feel horrible and run great ! Sucks but that's life..
Newaysss… I can't wait to see what the rest of this year has for me !
My coaches are so Smart  by the way…..!