What is the Best Scary Movie of All Time ?
In the spirit of Halloween I though I would ask what the best scary movie of all time was.
Here is a list of scary movies my social networkers have compiled: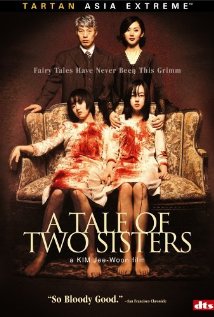 Poltergeist – II (This is the "winner" two people voted for this movie)
It
Original Nightmare on elm st
A tale of two sisters
Blair Witch Project
The last Broadcast
Texas Chainsaw Massacre
The Shining
The Exorcist
Eyes Wide shut
Shutter (The Japanese version)
Devils Reject
Some of these movies I've never heard of but upon Googling seem pretty interesting. I guess I have Halloween plans now !
What do you think is the scariest movie of all time ?