New Installation to Monday Madness.. I'm sure most you are most interested in getting those abs tight. So in addition to Friday Fitness Check out Monday Madness for an Intense Ab WorkOut Every Week ! Prepare to Cramp !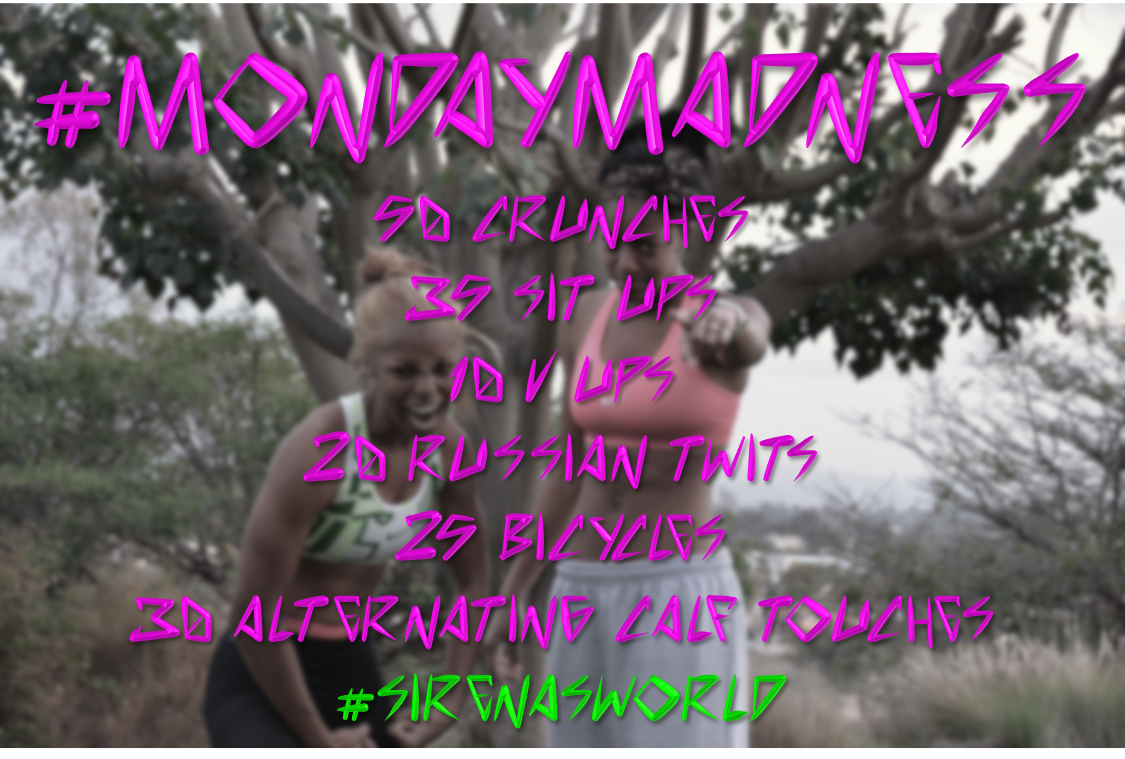 This Week:
Sirena: 315
Brianny: 300
Week 1 :
Sirena: 200
Brianny: 200
Around 150 pain started to set in. At 185 the sit ups became slower… At 190 I decided to bring it home !
Week 2 :
Sirena : 125
Brianny: 100
If your up for the challenge let us know ! Like the Fitness Friday Post well Feature you on here !