Welcome to The Starter, the experience !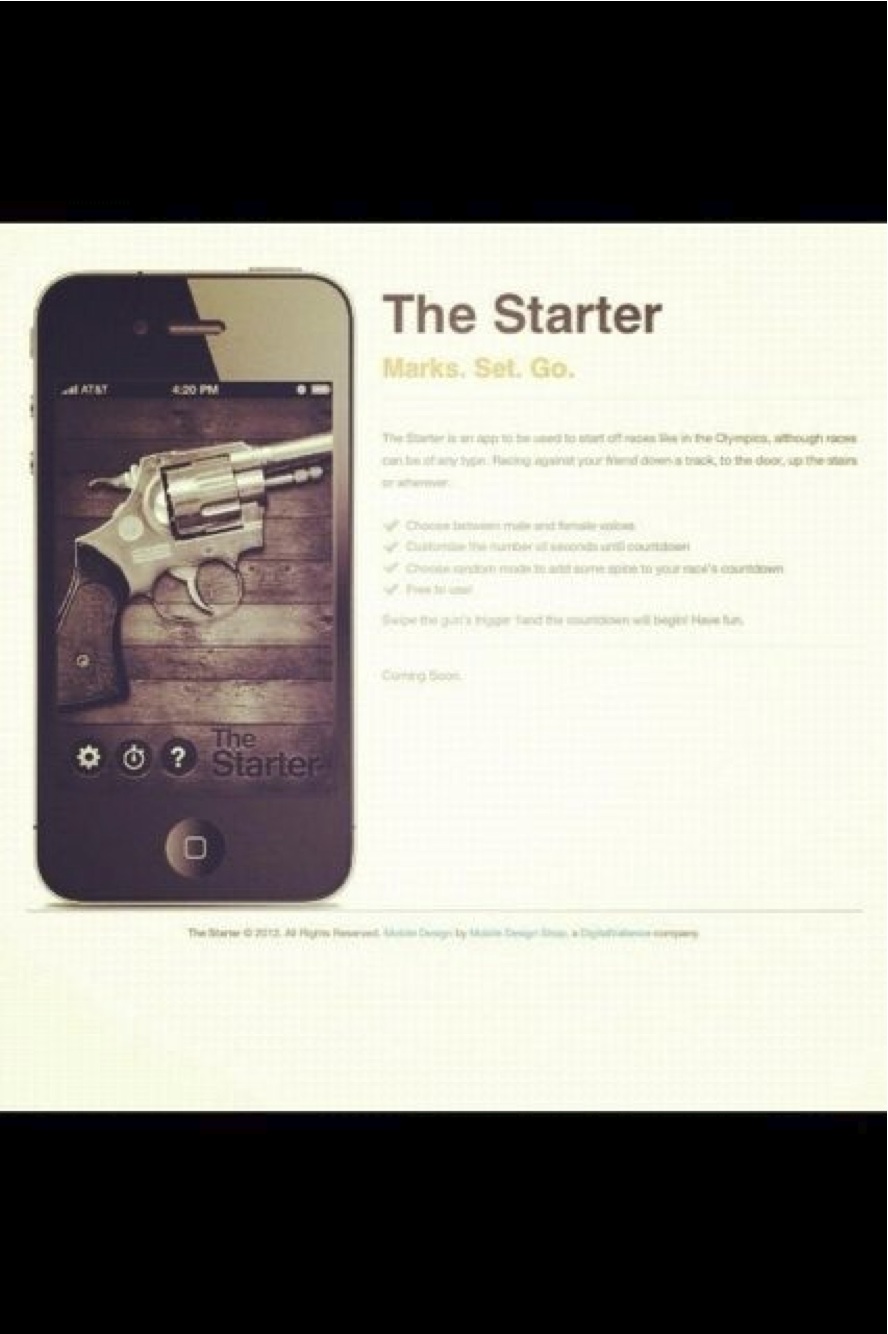 The Starter is a realistic simulation of a start Gun as seen in many Olympic races! My App! Currently available for download on Itunes !
It is a great training tool for the average track athlete but can be used in a number of ways !
As you can see the number of uses goes on .
It just depends how creative you are with incorporating #THESTARTER into your life !
Check out the brief video I made for it (A better one is soon to come ) !
Feel Free to download it at The Starter
Like the Facebook Page ! The Starter Gun
Follow on Twitter The Starter
The Starter Featured on MyPinkGrasshopper.com ! Check out the article below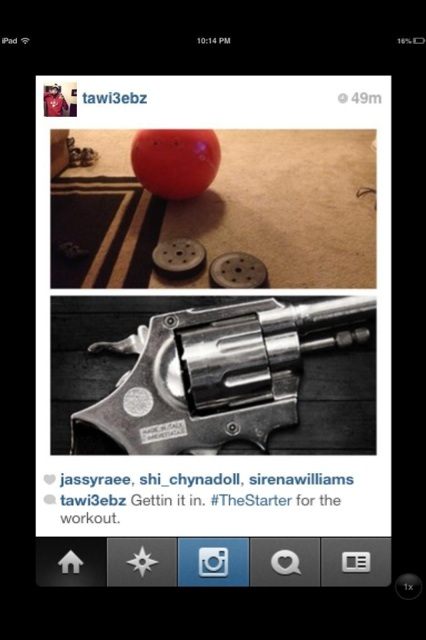 Leave a comment or submit a video on how you use #THESTARTER to be featured on The Starter Blog page and Facebook page !
Have fun and be creative !
The more creative the uses the better !
YOU THINK YOU CAN OUT START ME ?