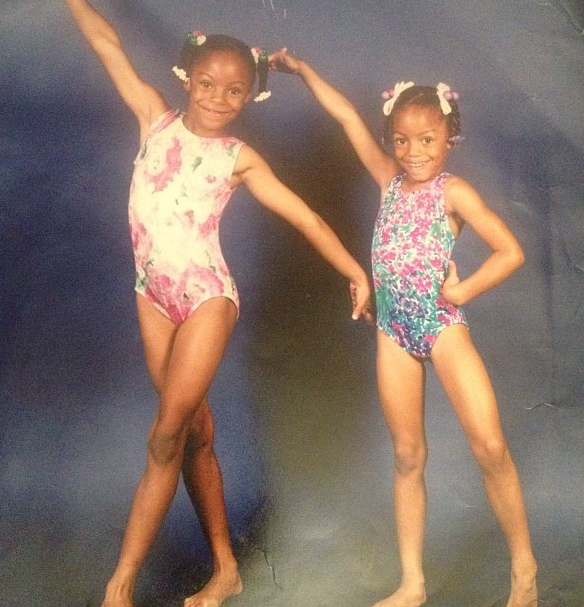 One experience that completely changed my life was back in middle school. I was a gymnast my "whole" life, I was faced with the decision to continue training or stop.
Being only 12 with an ultimatum that could change my life was devastating. Gymnastics was all I knew. Most of my friends were gymnast. How do I just stop doing what I love doing ? What am I going to do next ? Where will I make friends ?
At such a young age I learned that in life you are going to make decisions that will either make you or break you. This decision MADE me who I am today .
I decided to stop after 9 years of training and competing competitively. My nick name was Baby Dawes, after Dominique Dawes. I idolized her and she is the only Idol I have every had (outside of my mom of course). It still hurts me today knowing that I was so good and had to stop. And no I don't mean.. oh shes good for her age. I mean on the brink of competing at the Olympic level. The Elite level of training. The type of training you go through after level 10 ! The cool tricks you get to learn to do but can not put in your routine because you have to abide by the rules. That kind of stuff ! and I knew it all ! I loved being a Gymnast !
That decision has thus shaped me into the person today. I understand that not everything is going to go as you wish and the things you love will be taken away. My mindset now is if an opportunity is in front of you, take advantage of it, and do it ! You never know if or when that opportunity is going to come around again. Never be afraid to takes risks because they may lead to greatness ! & what you don't know you can't judge !
What major event shaped you into the person you are today ?
"Only those who dare to fail greatly can ever achieve greatly."
― Robert F. Kennedy
http://www.youtube.com/watch?v=D6RK0M6-GUg